Jean Dries was born during the fauvist and cubist revolutions. However you cannot directly link him to one specific movement. He mostly fell in love with the places where he used to live but then again did not feel attached to one specific region. He found his influence from many art movements: impressionism during his stay in Argentina (1940-1943), fauvism in the aftermath of World War II (i.e his "red period" during the years 1944-1947), cubism in the fifties and sixties, and then fauvism again in the declining years of his life. His work is full of diversity but always deeply personal, guided by two main principles: to remain faithful to what he learnt from nature (hence his refusal to paint abstraction, which he considered "too mental"), and to mistrust dexterity: "this terrible dexterity that you finally gain after seeing and learning".
Origins (1905-1925)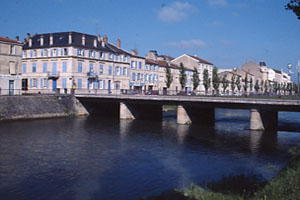 Born on October 19th 1905, in Lorraine (East of France), in Bar-le-Duc, in the Meuse département. However, his family originated from the area of Colmar and chose to live in France in 1971, after Germany had annexed Alsace. Nothing predisposed Jean Dries to become an artist, even though he began to draw at a very young age. When he was immobilised during 8 months because of an accident. To keep boredom at bay, he started to draw, to paint and to read books. After recovering from his accident, his philosophy teacher was a major influence in encouraging him and introducing him to the painter Jules Emile Zingg. Later his birth town of Bar-le-Duc gave him a loan, with no guarantee of repayment, which allowed him to continue his studies in Paris. Once recovered, his philosophy teacher, who introduced him to the painter Jules Emile Zingg, encouraged him. Besides, his birth town of Bar-le-Duc gave him a loan, with no guarantee of repayment, that allowed him to continue his studies in Paris. But he never forgot the lessons he had learnt from nature: he loved so much the forests with filtered lights. He would also remember his short experience at a master glazier's in Bar-le-Duc: the red or black circles with which he outlines his motives may remind one of the lead stained-glass windows.
Training (1925-1930)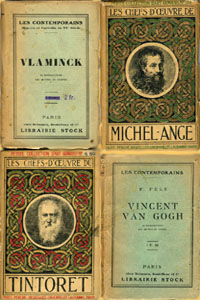 With the help of his birth town, Jean Dries joined l'école des Beaux Arts de Paris. There, he participated to the workshops of the engraver Laguillermie, and then of the painter Lucien Simon. The young Jean Driesbach built up strong friendships with future artists, doctors or engineers, who gave him the nickname "Dries"… which became his artist name. He discovered the Parisian museums and the works of artists he just knew from books: Cézanne and Courbet (19th century), Michelangelo, Titian, Veronese, Tintoretto (Italian Renaissance), El Greco and Velasquez (Spanish "Golden Century"). At this time, he also made his first travels to the south of France, and to London where he discovered by chance an exhibition about Dutch Art (Rembrandt and Van Gogh). But life was quite hard for a beginner; Jean Dries managed to sell a few works to his friends but he also had to make works that he himself described as "potboilers": touching up engravings, decorating sweet boxes, red chalk drawings "in the style of the 18th century" and so on…
Recognition (1930-1940)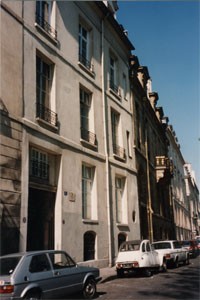 It was during the early thirties that Jean Dries was first acknowledged as a painter. Since 1928, he had been presenting his work in shows (Salon des Indépendants, Salon d'Automne) but in 1929 he put on his first personal exhibition, which consisted of 47 paintings and watercolours) displayed on the stairs of the Comédie des Champs-Elysées Theatre. In 1930, the State of France bought from him a painting that represented an undergrowth: it was the first purchase of a long list. In April 1932, in the newspaper "L'Art et les Artistes" the writer Daniel-Rops devoted a first article to his painting. In addition, in 1936, during an unforgettable meeting, Vlaminck declared to Dries: "Not bad, the carp, You are a painter!" He was then able to settle in Paris where his family joined him, first in the Avenue Paul Appel, then Avenue Ernest Reyer, very close to an area where he could find the trees and gardens that he liked so much. It was also at that time that Dries discovered Normandy and especially Honfleur, where he settled in 1936. But he would need time to appreciate the finely shaded lights of the Seine estuary. Indeed, this Norman by adoption, did not want to lose contact with sun and southern bright heavens. Thus, he was continuously travelling to Spain, South of France, Italy, the Alps, and Switzerland. Almost every summer he made journeys in company with his friends.
Maturity (1940-1973)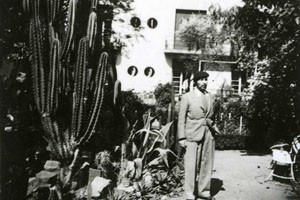 Jean Dries was married in 1939. The general mobilization did not apply to him because of his health. He was approached by the French State to organize the Painting Department at the University of Mendoza, in Argentina. In spite of his reluctance to become a drawing teacher (he had drawn the conclusion that he had "really better things to do" after two short experiences in Setif, in Algeria, in 1935 and in Langrune, in Normandy, in 1939), he finally accepted and embarked at Marseilles on April 24th 1940. Although he was warmly welcomed by Argentineans, he was very anxious about his family who had stayed in France. Arriving in June 1940 in Buenos Aires, he decided to go back to France in December 1941 after only one year of teaching and despite being asked to stay by the University. He stayed a few months in Portugal and then went back to Paris. He settled for good in the Ile Saint-Louis, 15 quai d'Anjou, in the very centre of Paris. He could then go back to his real work: painting. He lived from then on between Paris, the place of his workshop and his real home base, and Honfleur, in Normandy, to which he became more and more attached. There, he developed strong bonds with numerous artists, with whom he founded in 1949 the "Société des Artistes honfleurais". Later with his close friends he created in 1956 the "Société des Amis du Musée Eugène Boudin". Since 1953, Dries became the "temporary" curator of the Musée Eugene Boudin and remained so until his death in 1973. However, he was too fond of the Mediterranean light to give up travelling, preferably to the South of Europe. Indeed, the organization of his travels was made a bit more complicated by the arrival of a son in the family in 1949…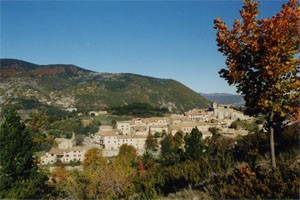 Constantly traveling through Provence, he discovered the village of Aurel, in Vaucluse, and this became in 1965 his third "home base". Eventually, at the end of his life, the institutions recognized his importance as an artist and defender of the arts. Thus, Jean Dries was awarded in 1958 the "Grand Prix des Beaux Arts pour la peinture" from the City of Paris, and in 1962 received the "chevalier de la légion d'honneur" from the State. He died on February 26th 1973, still at work, leaving an unfinished painting: "La montagne Sainte Victoire", a tribute to one of his masters: Paul Cézanne.